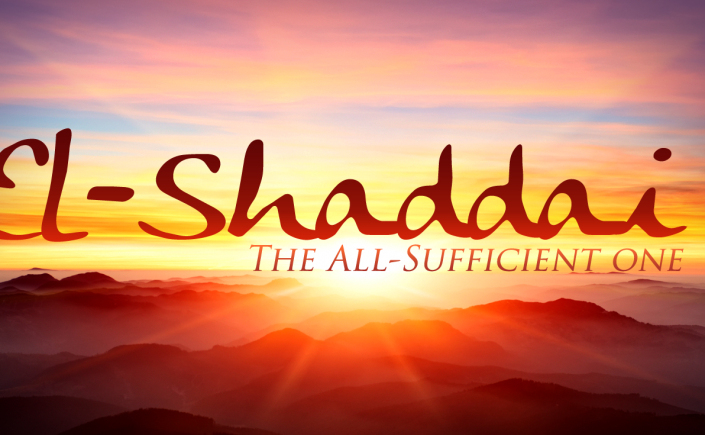 El Shaddai is the only name Of God in the Bible Associated with Wealth, Rich, Success, Prosperity . Learn How to Tap upon the anointing Of God who makes you rich. Many People have testified after tapping into this anointing . 
Day 4: In This powerful Teaching God revealed to us one of the most powerful names. When I was praying I asked God what is it he has in store where your life is concerned. And God spoke to me he is going to manifest in your life as El-Shaddai. It means the All-Sufficient one. The one who is able to do exceedingly abundantly above all that you could ask or imagine. . 
There is one name of God that is associated with prosperity, success, wealth and riches and that name is El Shaddai.
As you listen I saw in my spirit that this year God is about to manifest himself in your life as El Shaddai over your life and over your finances.
I feel in my spirit that I need you to take a moment because I have a special prayer and confession that I want you to make.(  All Included in this teaching) 
Gen 17:1 says "When Abraham was 99 years old the Lord appeared to him and said…I am El Shaddai"
Today I came to let you  after listening to this teaching I know that this year the anointing of El Shaddai will manifest in your life. When it manifests, your life is blessed. El Shaddai God is about to load you daily with his blessings. I want you to shout El Shaddai! El Shaddai! El Shaddai! 
Yes El Shaddai is going to manifest himself where your finances are concerned, where your career is concerned. 
When you tap into the anointing of El Shaddai, God will manifest himself. God will make you rich, successful, prosperous in Jesus name. 
This teaching has over  22 prayer points that you need to pray before midnight tonight.